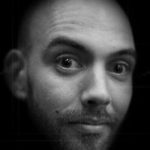 Good day,
My name is Martijn Scholte.
I'm a Amsterdam/Antwerpen based freelance location sound recordist with over twenty years experience working on observational documentaries, commercials, current affairs programmes and corporate productions.
I'm particularly interested in working on projects that lean towards any of these end results: educational, ethical, artistic, good-cause', co-operative, collaborative, meaningful, pro-social. And I'm particularly interested in working with any of these general areas of subject matter: sustainability, environment, society, psychology, philosophy, linguistics, the arts, social history, the natural world, politics.
I'm a member of AMPS (THE ASSOCIATION OF MOTION PICTURE SOUND). I have a current public liability insurance policy. I hold a valid passport, I have a good level of conversational English and as any sound recordist should, I have a valid ATA Carnet.
My main kit comprises a Sound Devices 833 eight channel mixer/dual-media recorder which enables me to simultaneously supply high quality Bwav files as well as smaller AAC files for transcription purposes. I have several different microphones for dialogue recording depending on the environment/circumstances and also a wireless handheld, presenter stick mic'. I have six radio mic kits and five Tentacle sync timecode boxes to keep my mixer and up to five cameras in frame-accurate sync all day. I back up all my recordings.
It is not about the arrows, it is about the archer !